How to install Java 8 on Windows ?
Step by step guideline to install JAVA 8 on windows 10.
Download the JAVA installer from the official website.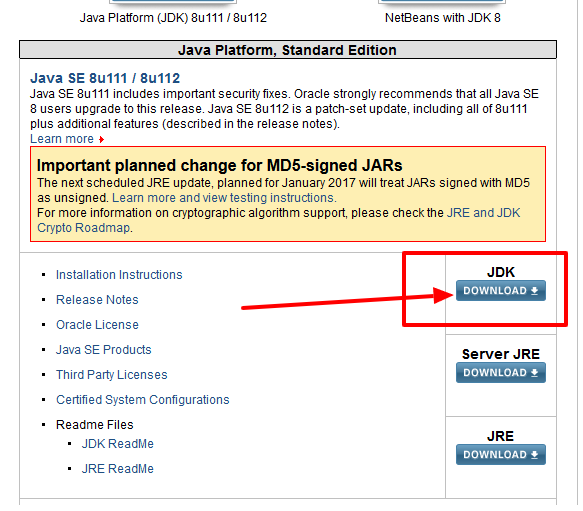 You'll have to accept the Oracle Binary Code License Agreement to download the Java Development kit.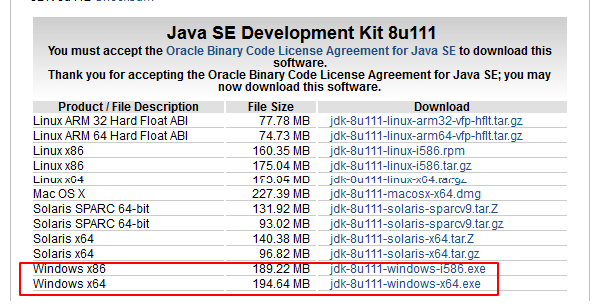 2. Save installer
3. Run the installer.
After successfully installation you have to add JAVA_HOME path in your system environment variable. You can refer my below post.
How to install Java 8 on Windows ?

http://techieroop.com/how-to-install-java-8-on-windows/

Technology

Tips and Tricks

Windows

java,windows

Step by step guideline to install JAVA 8 on windows 10.Download the JAVA installer from the official website.You'll have to accept the Oracle Binary Code License Agreement to download the Java Development kit.2. Save installer 3. Run the installer. After successfully installation you have to add JAVA_HOME path in your...

Step by step guideline to install JAVA 8 on windows 10. <ol> <li>Download the JAVA installer from the <a href="http://www.oracle.com/technetwork/java/javase/downloads/index.html">official website</a>.</li> </ol> <a href="http://techieroop.com/wp-content/uploads/2016/11/Java-installation-step-1.png"><img class="wp-image-629 size-full aligncenter" src="http://techieroop.com/wp-content/uploads/2016/11/Java-installation-step-1.png" alt="java-installation-step-1" width="583" height="511" /></a>You'll have to accept the Oracle Binary Code License Agreement to download the Java Development kit. <p style="padding-left: 60px;"><a href="http://techieroop.com/wp-content/uploads/2016/11/Java-installation-step-2.png"><img class="wp-image-630 size-full aligncenter" src="http://techieroop.com/wp-content/uploads/2016/11/Java-installation-step-2.png" alt="java-installation-step-2" width="595" height="306" /></a></p> <p style="padding-left: 30px;">2. Save installer</p> <p style="padding-left: 30px;">3. Run the installer.</p> After successfully installation you have to add JAVA_HOME path in your system environment variable. You can refer my below post.http://techieroop.com/how-to-set-java_home-path-in-windows-10/

Roopendra

https://plus.google.com/+Techieroopendra

Roopendra

Vishwakarma

roopendramca@gmail.com

Administrator

I'm Roopendra Vishwakarma, a DevOps Engineer and Blogger from India. I have experience in DevOps, Web Development and various Open Source Technology. I mostly write about latest technology, getting started tutorial and tricks and tips.

TechieRoop
(Visited 224 times, 19 visits today)